Beyond and Above Publications feature the work of contemporary artists who find inspiration in the world's folk art traditions. Our current books highlight the Korean textile and papermaking traditions of Bojagi and Joomchi.
Our Mission Statement
The mission of Beyond & Above Publications is to honor global craft traditions as inspirations for developing contemporary art forms.
About the Authors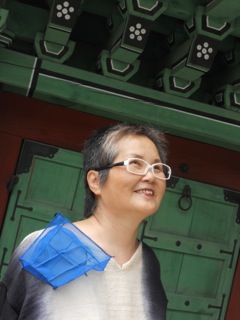 A reknowned Korean fiber artist, Chunghie Lee explores Korea's wrapping cloth tradition, Bojagi, that provides the inspiration for her contemporary art works and fashion designs. She describes the special seaming techniques for making a variety of Bojagi (including several patchwork varieties), and presents several  traditional-style projects. A photo gallery of Lee's Bojagi-inspired art works highlights the many possibilities for contemporary applications of this elegant art form.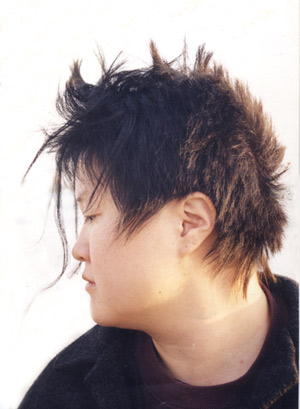 Joomchi & Beyond acquaints readers with the history and role of Joomchi in Korean culture and explains the hands-on techniques developed by the author. She provides step-by-step instructions for making four types of traditional Joomchi papers and ten contemporary variations for texture and imagery. Projects and surface treatment options are also presented. A 50-page photo gallery of Chung's art works highlights the versatility of this intriguing paper art.
Joomchi's strong, textural and painterly surfaces can be used along with many art media. Joomchi works can incorporate surface design, collage, drawing, or sculpture –the possibilities are endless. Enjoy and let the spirit of improvisation guide your explorations with Joomchi!
Founded in 2010
Beyond and Above was founded by artists Chunghie Lee and Jiyoung Chung to present the best in contemporary artwork inspired by cultural traditions in folk art. Both artists find rich inspiration the textile and papermaking traditions of their native country, Korea.
Our Staff
Jiyoung Chung, Owner/Publisher
Karen Searle, Managing Editor
Chunghie Lee, Consultant
email: beyond.abovepub@gmail.com