Highlighting the Korean textile art and papermaking traditions               of Bojagi and Joomchi. 
Our Mission Statement
Beyond & Above Publications honor global craft traditions as inspirations for developing contemporary art forms.
About the Authors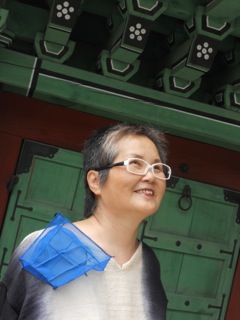 Chunghie Lee is an internationally respected Korean fiber artist. She uses Korea's wrapping cloth tradition, Bojagi, and its patchwork variations as the inspiration for her contemporary art works and fashion designs. She teaches workshops and exhibits her work internationally and is founder/director of the bi-annual conference, the Korea Bojagi Forum. In Bojagi & Beyond Lee presents a brief history of bojagi and its cultural uses. She describes the special seaming techniques and step by step instructions for making a variety of Bojagi. She provides design inspiration and presents both traditional-style and contemporary projects, including wall hangings, garments and 3-dimensional bojagi. A photo gallery of Lee's Bojagi-inspired art works highlights the many contemporary applications of this elegant art form. Lee is the founder of the Korea Bojagi Forum biennial conference.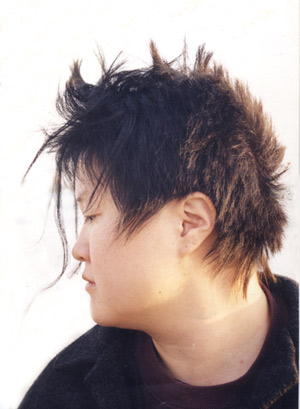 Jiyoung Chung is a visual artist inspired by the Joomchi papermaking tradition. Her painterly collaged and dimensional joomchi works have been exhibited internationally, and she teaches worshops in the US and abroad. In Joomchi & Beyond, Chung acquaints readers with the history and role of Joomchi in Korean culture and explains the hands-on techniques that she has developed. She provides step-by-step instructions for making traditional Joomchi papers along with many contemporary variations for creating texture and imagery.  Joomchi's strong, textural and painterly surfaces can incorporate surface design, collage, and drawing, or it can be sculptural – the possibilities are endless. Enjoy and let the spirit of improvisation guide your explorations with Joomchi!
Founded in 2010
Beyond and Above was founded by artists Chunghie Lee and Jiyoung Chung to present the best in contemporary fiber art inspired by cultural folk art traditions. Both artists find rich inspiration the textile arts and papermaking traditions of their native country, Korea.
Our Staff
Jiyoung Chung, Owner/Publisher
Karen Searle, Managing Editor
Chunghie Lee, Consultant
Questions for Beyond and Above? email beyond.abovepub@gmail.com
The Korea Bojagi Forum
Plans for the 2020 Korea Bojagi Forum are underway.
The 2018 Forum Part I- Seoul! was held May 31-June 1, 2018 in conjunction with the Korean Traditional Architecture Epo, 'Hanok' , hanexpo.co.kr,  at the Seoul Trade and Convention Center (SETEC).
2018 Forum Part 2- New York, September 7 – October 8, 2018 featured an exhibition of bojagi art works by 62 Korean artists, plus a bojagi workshop, at The Clemente Center, 107 Suffolk Street, New York City.
For more information on the Korea Bojagi Forum conferences visit Forum page here: KBF 2018
Questions about the Forum?  email: 2018kbf@gmail.com
|