Korea Bojagi Forum 2018 will be held May 31-June 3 in Seoul, Korea
Korea Bojagi Forum 2016 was held September 1-4 in Suwon/Hwasung Korea
This exciting bi-annual international conference on the fabric and paper arts on Korea featured lectures, workshops, numerous exhibitions and a cultural tour. Download a 2016 press release here: Forum 16 PR
For Forum details visit Korea Bojagi Forum
Foll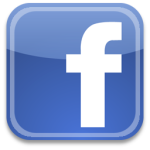 ow the Forum through Facebook at
https://www.facebook.com/beyondbojagi
Bojagi and Joomchi in Rumania
Chunghie Lee and Jiyoung Chung, together with Prof. Anna Orban, curated exhibitions of Bojagi and Joomchi in Bucharest, Rumania, in honor of the 25th Anniversary of diplomatic relations between Korea and Rumania. Hands of Korea was held in September, 2015, and included a solo exhibition of Bojagi works by Chunghie Lee, a solo exhibition of Joomchi works by Jiyoung Chung, and an exhibition of traditional Korean dress.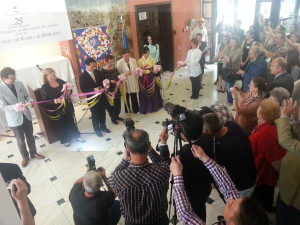 Joomchi Exhibition Curated by Jiyoung Chung
Held May 8 – August 21, 2015, Skylight & Heritage Gallery. In this international paper exhibition, New Bedford's rich fiber history intersects with the Korean tradition of Joomchi creating a crossroads where East meets West.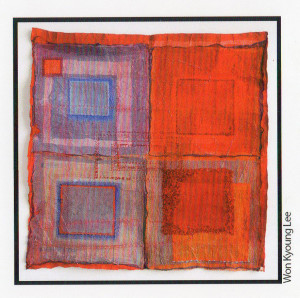 Contemporary artists working in Joomchi are pushing the envelope of this very traditional art form. Moving beyond functional utility, they explore the textural qualities and the expressive coloring that can be achieved with the unique qualities created by the transformation of paper through the Joomchi process. Add in a diverse group of artists drawn from different cultures and continents, and the show offers an informative and encompassing look at Joomchi today. Chung's choice of artists initiates an interesting conversation for viewers around the theme of how ancient traditions can inspire and inform new works.
Watch a video of Chunghie Lee's exhibit at Kaunas Textile Biennale 11, held in Kaunas Lithuania 2014: Lee Video
Watch a video interview with Chunghie Lee about bojagi at the 2009 Festival of Quilts, England: Interview Video
     Previous Korea Bojagi Forums
The Korea Bojagi Forum convened in 2012 and 2014 with lectures, workshops, and exhibitions of bojagi and joomchi-inspired work by Korean and international artists. For images from the 2012 Forum, visit: www.handsofkorea.com
To see images from the 2014 Forum and for news of the 2016 Forum, visit: koreabojagiforum.com

Read a review of Bojagi & Beyond II on Artquiltmaker Blog here:   Bojagi & Beyond II review
Articles: Bojagi & Beyond by Chunghie Lee
Please click to read an article about bojagi written by Karen Searle.
LEFT: Article 1 from Surface Design Assiociation website
RIGHT: Article 2 Textile Forum magazine, Germany.

Article:  

Joomchi & Beyond by Jiyoung Chung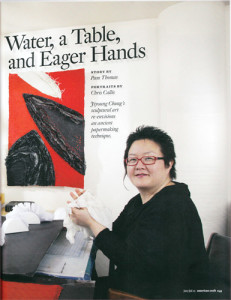 ↵ Please click the image to download and read the article from American Craft.
A Korean artist explores the unique Korean papermaking tradition (Joomchi) that inspires her contemporary art works. In joomchi, layers of mulberry paper are bonded together with only water and eager hands, in a process similar to felting.
° Jiyoung Chung : www.jiyoungchung.com
Jiyoung's Joomchi Facebook Page: https://www.facebook.com/beyondbojagi